Reminderband Customer Reviews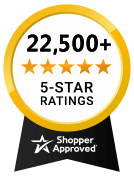 Turned out Great!! Arrived sooner then expected!!
So far I'm okay with experience. I was a tad flustered not knowing what the bands may come out like. I tried to ask in comments about letter sizing. I was hoping I could get more designs faster. But it was easier to just order these and see how they come out. Looking forward to seeing them. They are gifts. So. Hopefully all is well.
Always Happy with Our Bands, Customer Service is Phenomenal.... I HIGHLY RECOMMEND Reminderbands 110+%...... Love Them!!!
It was really easy for me to design the bracelet and order it.
Always helpful and there during sad times when I create these
Awesome product and great customer service. This band will help keep the memory's of a great friend alive.
Easy to create order and process was painless
Great! I called in and very helpful information. Thank you
Ordering was super quick and easy, prices are super good, glad to be a customer.
Wow - the website was so clear and easy to use. The wrist band is exactly what I need to alert medical professionals that I have a chemo port in my chest -- and in the same color as the port itself! I can't wait to get my band on my wrist.
Love love love this product!!! Have placed several orders as a fundraiser sale for my nieces rare genetic disorder. Everyone them! Such a blessing! Ty!!!!
I love my reminder band! So much more comfortable the a medialert bracelet.
I haven't ordered since 2018 and I was so happy to see that Reminderband had my previous order in my history! It made my re-order so quick and easy! The quality of these wrist bands are awesome!
Easy and painless process, thank you!
Easy to place order & ships fast....But the quality is not always the greatest.
Matt was super helpful, dealing with multiple phone calls do to this simple order. Thanks Matt!
Good quality, no minimums, free fast shipping. I enjoy making my own custom bands. Highly recommend.
Easy to use and can't wait to receive my bands.
Reminderband is extremely easy to use, have great options for our non-profit, and are super reliable.
It was good! The only part I didn't like was that it required 50 bands and was not clear like that when I started looking into the company!