Reminderband Customer Reviews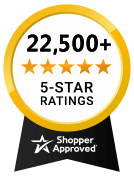 I'm a returning customer. Everything went seamlessly; from the designing to ordering, it was great.
been using ya'll for a while now. Probably ordered close to 200 wristbands.
Everything is wonderful. Easy to understand. Easy to create pretty much anything you want. It is great.
These are so cute can't wait to receive them
Very easy to find and make what I want.
Quick and easy! Lots of colors and fonts to choose from. Just awesome.
Amazing service! Product is great!
They Band are very nice will order again Thank you
Great website, easy to use and lots of design options
Easy ordering process. I'll be ordering again!
Great Products and Awesome Help
Everything has come back correct